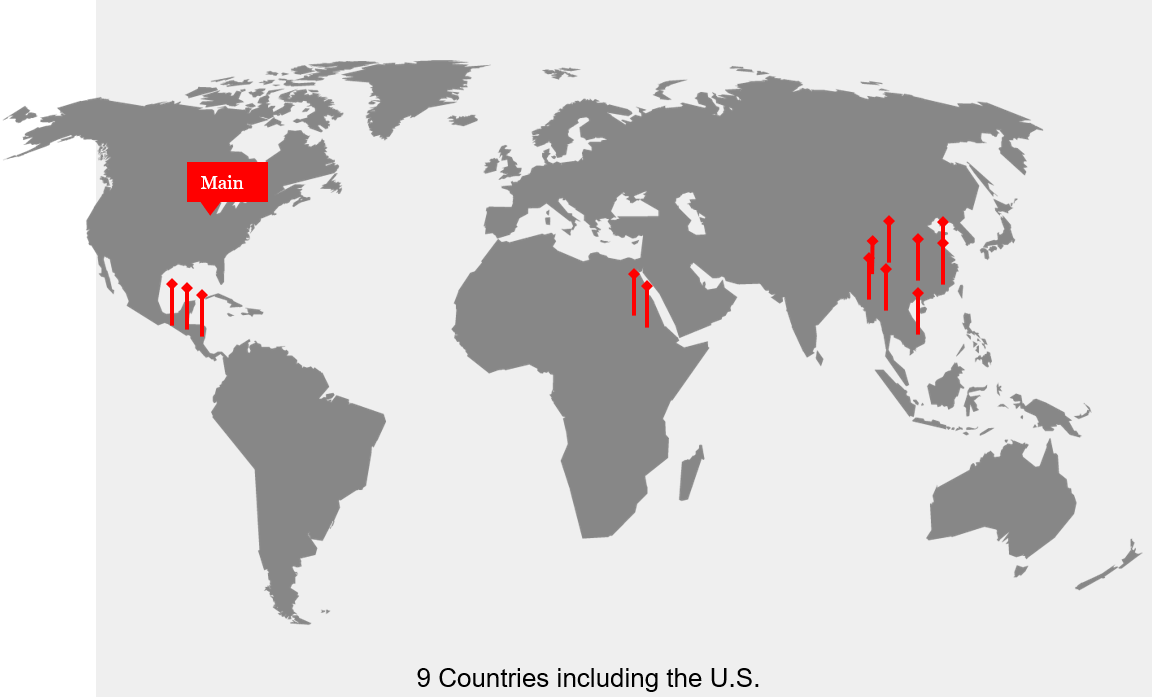 Off-Shore Production and Sourcing
---
Gil Sewing Corp. has nearly three decades' worth of domestic sourcing, manufacturing, and production expertise. It's our domestic mastery that translates directly into best-in-class off-shore manufacturing capabilities and success in sourcing for our customers. As the first step to a successful off-shore manufacturing process is what we bring to our clientele every step of the way, no matter the territory, project or budget: Trust.
Quality is everything, and our state-of-the-art partner overseas facilities provide the same great service you'd expect from our domestic manufacturing. Strategically located on four continents based on expertise and capabilities, our partner manufacturer boast advanced technology that can execute any production or garment specification requested, all in a wage-and-socially compliant environment.
---
Today's volatile economic environment leaves you at risk when working with unproven brokers and middle-men. Let us commit our experience and know-how to ensuring your order manufactures overseas promptly, on-budget and at the quality desired.
From simple polo's and hats to dresses, tailored suits and parkas, we can design it, produce it off-shore, and manage all your shipping logistics.
Off-shore success begins with our proven domestic process. To ensure consistent fit, cut, and styling of your garments, we first design, produce patterns, and make samples in our Chicago plant. After approval of all samples we ensure what you want is what you get by sending off the CAD pattern data created in our Chicago plant to our off-shore partner manufacturers. Our quality audit team makes sure all specs and patterns are followed during production, which ensures you the quality you would expect.